Alfred University and CITE – The Center for Integrated Training & Education
The Alfred / CITE Master's in Counseling program has just been ranked #1 in the country — read more here!
Alfred University has been recognized for its excellence by the Brookings Institution, US News & World Report, The Fiske Guide to Colleges, the Princeton Review, and Forbes, among others.
CITE is a proud partner, helping extend Alfred's reach. We aid in delivering Alfred's innovative Master's Programs in Mental Health Counseling, School Counseling, Public Administration, and a Certificate of Advanced Study in either Mental Health or School Counseling.
What makes our program special? Here is Counseling Student Sharon Medina sharing her thoughts.
Our commitment: practical courses with direct, immediate and observable impact on your ability to positively impact your career.
Don't Wait. Complete Your Master's Degree and Further Your Career Now
Call us toll free at 1-877-922-2483 or contact us today to further your education career with a Master's in School Counseling, a Master's in Mental Health Counseling, or a Master's in Public Administration.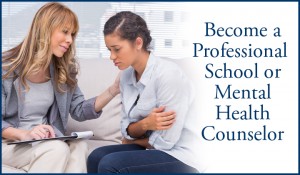 Tap Our Tradition of Educational Excellence
Alfred University, founded in 1863, is the second-oldest coeducational institution in the United States. From the school's inception, Alfred University has been proud to take the stance that everyone – regardless of gender, ethnicity or religion – deserves an equal education.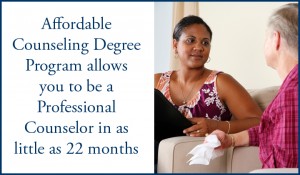 Learn From Our Hand-Picked Instructors
We know you demand to learn from the best. That is why we only select instructors who have worked in the field…with success.
Your instructors will know from personal experience what does and doesn't work in the classroom, guidance center, and mental health agency.
Benefit From Our Commitment to Your Success
Alfred University's Downstate degree program courses are designed to enhance your ability to impart academic knowledge and to better prepare you to confront the complex social, emotional and behavioral issues that affect students in today's classroom.
________________________________
CITE Mission Statement
CITE believes that an inclusive workforce is essential to our success.  We are dedicated to ensuring fair treatment, equal opportunities, and a workplace without discrimination.  In keeping with our highest value of advancing education, CITE is committed to providing on-going development trainings professional growth opportunities to staff that prioritize diversity and aid in building a more inclusive and empathetic culture. Understanding the limitations of our partnerships, to the best of our ability, CITE will work with our current partners to assist in in an effort to ascertain their level of commitment to the above and support their efforts in reaching similar goals. We will not seek or look to enter new partnerships with those that fail to align with these values.
CITE does not discriminate in employment, opportunities or practices because of race, color, religion, gender, sexuality, ethnicity, age, disability, marital/family status, level of education, socioeconomic standing, mental health, or physical appearance. Employment and advancement opportunities and decisions will be based on merit, qualifications, talents and skills. CITE will make reasonable accommodations for qualified individuals with known disabilities, mental or physical illness, and parents/caregivers unless doing so would result in undue hardship. Employees with questions or concerns about discrimination in the workplace are encouraged to bring these issues to the attention of their Assistant Director, the Executive Director, or Ownership without fear of reprisal. Reporting incidents of bias, harassment or bullying can also be completed online via (link John creates) and can be done anonymously.  Anyone found to be engaging in unlawful discrimination will be subject to disciplinary action, including, but not limited to, termination of employment.