Pricing and Requirements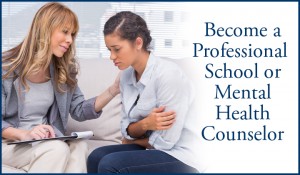 Affordable Pricing: Your complete Master's degree in School Counseling only costs $21,900.  Only $1095 per 3-credit course!
Program Description
The Alfred University Master's in School Counseling Program is a 60-credit program. Students who complete this program will earn a Master's in School Counseling and provisional certification in New York State. Now available in Brooklyn, Oceanside, and Westchester.
Application Requirements and Procedures
The following items are required as part of the application process:
Completed Alfred University Application for Graduate Study – 

Apply online

A $60 application fee (Click here to pay)

Two letters of recommendation from individuals (supervisors, previous professors) who can attest to your qualifications for graduate study

Cover letter / resume

Official undergraduate and graduate transcripts (if applicable)

An interview with a faculty member

A writing sample provided at the time of the interview

Personal statement (

You must submit a written statement describing career goals and reasons for the chosen field of graduate study. Outline topics of special interest and also include relevant experience such as internships, co-ops, or other professional activities.

)
Students interested in applying should contact CITE office for further information, 718-923-9333, or visit the Apply Now section of this website.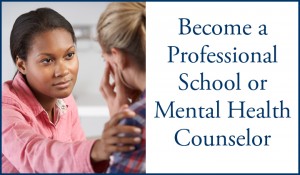 Application Deadline
The Master's Degree in School Counseling is a cohort program which starts each summer on campus at Alfred University during the last week in July.  Please contact the CITE office 718-923-9333 for application deadlines.
Financial Information
The fee for each three-credit course is $1,095. On-campus courses cost $1,095. The complete cost for the 60-credit Master's Degree is $21,900. Financial aid is available through Alfred University. A $200 enrollment deposit is due upon acceptance into the program. This deposit is refundable upon successful completion of the program.
Convenient Schedule
Courses are offered on Saturdays and/or Sundays during the school year, in Brooklyn, Oceanside, and now Westchester. This program does require one trip to Alfred each summer. Course location and dates are subject to change. Please view the schedule page for full program dates.
Credit Transfers
Alfred University will allow up to six transfer credits. Only courses taken before students enter the program can be transferred. Transfer credits are subject to evaluation by Alfred University faculty. Please see the Apply Now section of this website to download a transfer request form.
Don't Wait. Complete Your Master's Degree and Further Your Career in Education Now.
Call us toll free at 1-877-922-2483 or contact us today to get your Master's Degree in School Counseling.